Truck Wrecks & Accidents
Louisville, Kentucky Truck Wreck Lawyers
Truck Wrecks  |  Truck Accidents
Most deaths in large truck crashes are passenger vehicle occupants. A significant factor is the vulnerability of people traveling in smaller vehicles. Large trucks include 18-wheelers, cement trucks, coal trucks, tow trucks, and buses. These large trucks often weigh 20-30 times as much as passenger cars and are taller with greater ground clearance. The disparity often results in smaller vehicles underriding trucks in crashes.
Tractor-trailer wrecks are often caused by driver error. Large truck braking capability is often a factor in crashes. Loaded tractor-trailers take 20-40 percent farther than cars to stop, it's even worse on wet and slippery roads or with poorly maintained brakes. Speeding, driving too fast for conditions, driver intoxication and driver fatigue lowers reaction times and braking.
If you were seriously injured because of a truck driver's negligence call us. 502.553.4750.
You may have also been injured as a result of a transportation company's failure to maintain its semi-truck properly or failure to monitor its driver. Poor maintenance or lack of maintenance can cause brake failure or other mechanical failures. Drivers of large trucks are allowed by federal hours-of-service regulations to drive up to 11 hours at a stretch. Surveys indicate that many drivers violate the regulations and work longer than permitted.
The company owning the truck may have caused your serious injury because it negligently hired an individual that should have never been behind the wheel. Large truck drivers are operating enormous vehicles that have the capability to seriously harm or kill people. Truck driving is a skilled job that requires a responsible person. Companies that hire drivers with histories of intoxication, drug abuse, speeding tickets, and wrecks may be also responsible for your injuries by placing these individuals behind the wheel.
If you think a trucking company has failed to act properly call us. 502.553.4750.
Holding a truck driver or a trucking company accountable has its challenges and it is important to consult with an attorney immediately. Large trucks now have black boxes that monitor and store information about the truck's speed, acceleration, braking, engine operation, as well as video of the driver inside the cab. However, this information is not stored forever. It is important that an attorney send notice to the truck's owner to preserve this information before it is lost.
Our personal injury attorneys at Stein Whatley Attorneys, PLLC are powerful tools to preserving evidence from your wreck, holding the truck company accountable, and getting you back on your feet as quickly as possible.
Our goal is to ensure that you're fairly compensated for the injuries and damages you've suffered, both physically and financially. We base our approach on your financial, physical, and emotional needs, and get things resolved quickly and effectively so that you can put your accident behind you as soon as possible. However, we are committed to taking your case to court in instances when insurance companies are acting improperly.
Call now for a free consultation with an attorney. 502.553.4750.
Learn more or check out our FAQ for further questions.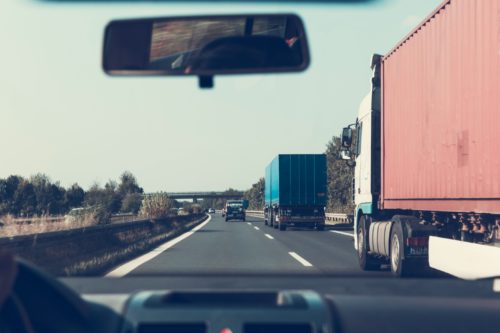 Truck Wreck Accidents